7 Tips for a Fun & Stress-Free Turkey Day!
Post originally appeared on BusinessInsider.com.
Thanksgiving is only a couple of days away!  While it can be a fun day if you're the guest, it can be super stressful if you are the host!  Between cooking and cleaning and keeping everyone entertained, it's downright overwhelming and exhausting!  Here are some tips to make the day a bit more stress-free (and safer!):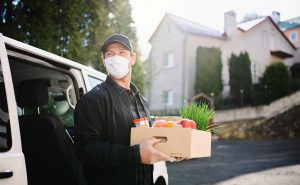 Get your groceries delivered
Grocery stores get crazy this time of year and battling the crowds is not fun at all.  Placing an order through an app like Instacart or directly with stores like Target, Walmart, etc can take all of the stress out of the long lines at the store (and save you so much time!)
Outsource the cooking or food prep
Take advantage of stores and restaurant offering pre-made food!  We have gotten Thanksgiving food from Whole Foods for years and it's always delicious!  You can also utilize services such as Blue Apron or Hello Fresh who offer kits with all of the ingredients you need!
Expand the cooking outside the kitchen
The oven sure is popular on Thanksgiving Day – and the stress of figuring out how to fit all the food in?  No thanks! Did you know you ca grill your turkey?!  Also, crockpots and Instantpots are a great option for cooking and keeping food warm till you're ready to serve.
Embrace disposables and single-serving packaging
Eating is fun and all – until you're done and it's time to clean up.  There are so many options for quality and cute disposables out there including compostable environmentally-friendly plates and flatware!  Clean-up will be quick so you can get back to enjoying what's important – time with family and friends!
Offer sanitation stations
With the pandemic still looming, many are still apprehensive about gatherings.  A few strategically placed bottles of sanitizer can help prevent germs and make your guests feel more at ease.  Put them near an entrance/exit and in or near bathrooms!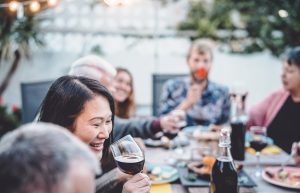 Make it cozy and festive
Who says you have to eat indoors?!  Obviously this is only feasible in certain areas, but taking the dinner al fresco with some space heaters, gloves and warm apple cider can be super cozy and fun!
Plan something fun
Games can get everyone talking and laughing.  Planning something like Charades (or our favorite – Heads Up on our iPhones) can make the whole place giggle.
Whatever you choose to do, have a very happy and safe Thanksgiving!